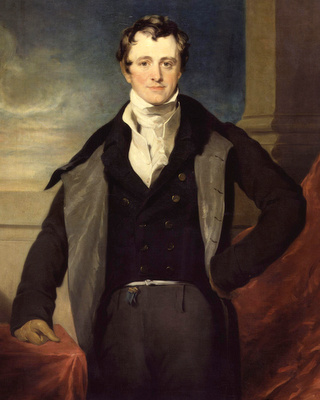 Davy at the Royal Institution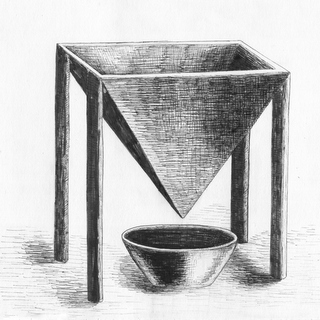 Hoping to use the battery to discover new elements, Davy set out to break down caustic potash, a substance derived from ashes collected in a pot.
Scientist as Public Figure
Davy had just begun to explore the new "promised land" of electricity when opportunity knocked. His book on nitrous oxide had caught the attention of the founders of the new Royal Institution in London. They were looking for a director for their chemistry laboratory, and after reading Davy's precise, quantitative study of nitrous oxide, they thought: "This is the man we must get." Still only 22, Davy set out on his next great adventure, leaving Bristol in 1801 for the city he called "the great hot-bed of human power." Within five years, he would be one of the most famous chemists in the world, thanks largely to his popular lectures, which drew hundreds of adoring fans and brought London traffic to a standstill. His work at the Royal Institution made Davy the first scientist to become a major public figure, and he made it his mission to inspire the public about the benefits of science – a mission that many other scientists have taken up since then.
Finding New Elements
Davy's success as a lecturer and entertainer brought him wealth, prizes, and acclaim. But he was growing impatient. Giving popular lectures was no way to become the Newton of chemistry. By 1806, though, the income from his lecture series had become so critical to the Royal Institution's financial survival that he could demand time to do his own work. An invitation to lecture at the prestigious Royal Society – an organization once headed by Newton himself – gave Davy the perfect opportunity to show what he could do. Needing to produce some dramatically original science, Davy dived into the subject he'd been itching to return to ever since Bristol: electricity.
Just weeks after the news of Volta's battery arrived in London, two British scientists had used the voltaic pile to split water into its two elements: hydrogen and oxygen. Now Davy built a huge battery in the basement of the Royal Institution, hoping to use it to pry apart other substances that were harder to break down. For his first experiment, he chose caustic potash, a substance derived from wood ashes collected in a pot. After several failed attempts, Davy succeeded in splitting potash apart, revealing the shining globules of a new metal: potassium. The very next day, he broke down soda to reveal another new element: sodium.
By using his battery to discover potassium and sodium, Davy had turned electricity into a powerful new tool in the search for elements. The following year, he used his battery to isolate four more elements: barium, calcium, magnesium and strontium. And chemists all over Europe seized on his technique, discovering aluminum, boron, iodine, lithium and silicon. "Nothing," Davy observed, "promotes the advancement of science so much as a new instrument."