A Tax-Collecting Scientist
Born into a well-to-do Parisian family in 1743, Antoine Laurent Lavoisier received a fine education and, like his father, earned a degree in law. But from an early age he showed more interest in science. At 22, he won a royal prize for an essay laying out a plan for lighting city streets with olive oil, and he did promising early work on geology. His ambition was to become a member of the Royal Academy of Sciences, but the modest salary paid to Academy members would not support the lifestyle to which he was accustomed. So in 1768, with funds inherited upon the death of his mother, he bought a share in the Ferme générale, or General Farm, a private consortium that collected taxes for the king.

As a result of his work as a tax administrator, Lavoisier became a very wealthy man – a multi-millionaire by today's standards. But his true passion was chemistry. He spent three hours in his private laboratory before work each day, and returned there after dinner … often accompanied by his young wife. Marie Anne Paulze was the daughter of one of Lavoisier's business partners. Under pressure to marry her off to an odious older man, her father had proposed that Lavoisier marry her instead. Though she was only 13 at the time, she brought her own extraordinary talents to the partnership. Among other things, she was a talented artist who created the drawings that accompanied her husband's published work. And because she spoke English, she served as Antoine's translator in his dealings with British scientists whose work would inspire his own.
A New Interest in Gases, Inspired by a Spy
While British scientists had made great strides in the study of gases, or what they called "airs," French scientists had shown little interest in this new area of chemical research. That changed in 1772, when Lavoisier received a tip from a French industrial spy. Britain's leading expert on gases, Joseph Priestley, had invented a method for making soda water – by injecting "fixed air" (what we now call carbon dioxide) into water. Now the British navy was planning to test the drink as a treatment for scurvy, a disease that plagued sailors on long sea voyages. Quick to pick up on this development was a defrocked Portuguese monk who was camped out in London, monitoring British science on behalf of the French. Sensing a potential military secret, the spy alerted his handler, French Commerce Minister Jean Charles Trudaine de Montigny. Trudaine, in turn, urged Lavoisier to look into the matter without delay. Though soda water would turn out to be useless against scurvy, this tip would awaken Lavoisier's interest in gases and set him on the path toward his greatest discoveries. He quickly sensed the revolutionary importance of this new field and the threat it posed to chemistry's prevailing theory.
The Phlogiston Theory
That theory was based on the idea that fire was due to a fiery principle called "phlogiston," which was given up during combustion. The theory had been the foundation of chemistry for nearly a century, because it seemed to explain not only fire but metals and rust. Metals like iron were formed, the theory said, when their ores were heated in the presence of charcoal, a rich source of phlogiston. When iron rusted, it released its phlogiston, turning into what was then called a "calx." Other metals went through the same process of "calcination."
But there was a problem with the theory: Common sense suggested that when iron rusts it must lose weight; after all, the metal becomes brittle and falls apart. But iron actually gains weight when it rusts, and so do other metals when they form calxes – just the opposite of what the phlogiston theory said should happen. How could metals give up their phlogiston and yet get heavier in the process? Other chemists had ignored this anomaly, but Lavoisier, who had an accountant's obsession with the weights of his experimental ingredients, could not let it pass.
Sound Bite: Tax Farming
- Historian Seymour Mauskopf explains "tax farming," the ancient French practice that made Lavoisier a wealthy man.
Video: Lavoisier's Better Half
- Once a week, Antoine Lavoisier welcomed others into his lab to take part in chemistry experiments, but his most important collaborator was his young wife, Marie Anne.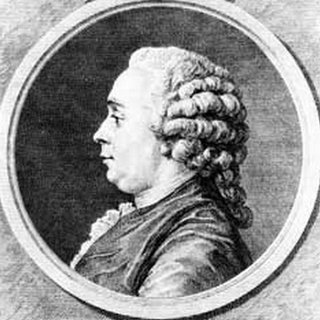 French Commerce Minister Jean Charles Trudaine de Montigny was the handler for a spy whose tip about Priestley's invention of soda water helped spark Lavoisier's interest in gases.
Film Clip: A Revolution In the Making
- Phlogiston was the foundation of chemistry's leading theory for nearly a century ... but there was a flaw in the theory that prompted Lavoisier to investigate.